The best graphics card landscape has changed dramatically over the last year. With Nvidia launching the RTX 20-series and recently joined by the RTX 2070 Super and the RTX 2060 Super cards, and AMD launching its new RX 5700 XT and RX 5700, things have certainly been hotting up. But it's the launch of the GTX Turing cards which have perked up the mainstream end of the market, from where most of us will buy our GPUs.
AMD has also dived into the mainstream market with Navi and the RX 5500 XT and before the end of January we'll have the RX 5600 XT. The initial card's launch has been fairly well-received, although AMD is still holding onto Polaris at the volume end of the market and that's causing a little turbulent air ahead of RDNA and the RX 5500-series.
If you have no reservations about money, however, there are treats indeed for you. The RTX 2080 Ti still being the fastest consumer graphics card on the planet, and still rocking a four-figure price tag, and there's also the Nvidia RTX 2080 Super ready to bring you its best for a little less.
What is the best graphics card in 2020?
For all the high-performance GPUs getting released this year, the best graphics card for our money is the new Nvidia GTX 1660 Super. It's got a heady mix of serious gaming performance, and great value.
Spending over $400 on a GPU might be alright for some, but for a great many of us that's far too rich for our blood or our cash flow. And so Turing's non-RTX little brothers, along with AMD's RX 5500 XT, would be our recommendation for most PC gamers on a reasonable budget.
Best graphics card under $250
Nvidia GeForce GTX 1660 Super
Approx. $230 | £210
What we like…

 Matches GTX 1660 TI

 Outperforms GTX 1660

 All that Turing good stuff
The latest GTX Turing GPU has driven a wedge right between the GTX 1660 Ti and the standard GTX 1660, outperforming the latter and getting mighty close to the gaming pace of the former. And considering it's some $50 cheaper that's making it awful tough to recommend either of the other 1660 series cards.
That does also mean that we're getting a card that costs significantly less than $250 and yet still delivers GTX 1070-level gaming performance, alongside all that Turing architectural goodness too. It's a great-value GPU and a mainstream marker for AMD's RX 5500-series to aim for.
Read our full Nvidia GTX 1660 Super review.
Great for top mainstream performance
Nvidia geforce GTX 1660 Ti
Approx. $275 | £279
What we like…

 GTX 1070 frame rates

 GTX 1060-level pricing

 Turing shader goodness
The top mainstream GPU from Nvidia still uses all the Turing shader features introduced by the 20-series cards, but lacks the real-time ray tracing or AI finery which marked them apart from the rest of the world's graphics cards. Though, given that there are precious few titles taking advantage of this holy grail of gaming graphics, that's not a big loss when it's all about price/performance ratios at this level.
The GTX 1660 Ti is the fastest of the GTX Turing cards, but unfortunately there are a host of overclocked versions vying for your cash that cost upwards of $300 and price it out of the equation. And that's where the far cheaper, but still ultra-competitive GTX 1660 Super gets the nod.
Read our full Nvidia GTX 1660 Ti review.
Great for under $200
AMD Radeon RX 5500 XT 8GB
Approx. $220 | £180
What we like…

 RDNA architecture

 Power efficiency
AMD is offering RX 590 performance for less with the RX 5500 XT 8GB. Honing the RDNA architecture for performance per watt and GDDR6, the latest out of the Radeon Skunkworks is capable of superb 1080p. But the RX 5500 XT 8GB hasn't been a fatal blow to Nvidia's mainstream Turing lineup. In fact, it's Nvidia's reactive GTX 1660 Super that retains the primo spot.
Similarly, the launch of AMD Navi in the mainstream has been somewhat muted by the channel's retention of Polaris 500-series GPUs. Perhaps a hangup from cryptocurrency crazes past, RX 590 and RX 580 stock has never been cheaper. Facing an overabundance of cheap GPUs, RX 590 equivalent Navi performance (even if doing so for less power, CUs, and cost), and Nvidia's pre-emptive Super, the RX 5500 XT 8GB launch could be considered a bit of a damp squib.
Read our full AMD RX 5500 XT 8GB review.
best graphics card under $500
Nvidia GeForce RTX 2070 Super
Approx. $499 | £499
What we like…

 GTX 1080 Ti performance

 No Founders Ed. tax

 Ray tracing skillz
The new RTX 2070 Super was born to beat AMD's new Navi GPUs. With AMD targeting the old RTX 2070 Nvidia has created a new version, with the non-Founders Edition price, but with the RTX 2080's own silicon. It's a slightly cut-down version of the TU104 GPU, with 2,560 CUDA cores and higher clock speeds too.
And it's quick, mighty quick. You'll get impressive 4K gaming performance out of this card, which you would expect given the fact that it's delivering frame rates that are generally ahead of Pascal's best, the GTX 1080 Ti. Considering it's shipping for $200 less than that classic old card, you can see just how strong an offering the new RTX 2070 Super is.
Read our full Nvidia RTX 2070 Super review.
Great for tech-savvy players
AMD Radeon RX 5700
Approx. $330 | £320
What we like…

 Same Navi GPU as the XT

 Often matches RTX 2060 Super

 …and the RX 5700 XT
Closely behind the XT, because of the aforementioned price cut, is this straight RX 5700. It's running the same Navi GPU as the XT card, but has been hobbled in terms of clock speed to ensure it remains behind its stronger sibling.
However, we've chosen this card above its sibling for one reason and one reason alone: none of the above matters if you're happy with a little behind-the-scenes tweaking to overclock and undervolt your GPU. With your GPU unlocked and some carefully fiddling with the frequencies, the RX 5700 can reach the performance of the RX 5700 XT. Crackin'.
Read our full AMD RX 5700 review.
Great for high-end performance
AMD Radeon RX 5700 XT
Approx. $400 | £377
What we like…

  Not far off RTX 2070 Super performance

 Cheaper than RTX 2070 Super

 Doubles as a radiator
It's a close run thing because, thanks to a rapid pre-launch price cut, AMD has created a monster of a GPU in the RX 5700 XT. It's a great card, that's only just shy of the RTX 2070 Super's gaming performance, but with a fair bit of a saving on the reference card MSRP. The GeForce GPU has a little more to offer, but it's tight.
The impressive thing is that we're getting dangerously close to high-end GPU territory here, and AMD is actually seriously competitive with the GeForce gang. If only the reference card didn't get so hot and so loud.
Read our full AMD RX 5700 XT review.
BEST 4K Graphics card
Nvidia geforce RTX 2080 Ti
Approx. $1,049 | £980
What we like…

Serious 60fps 4K gaming

 Faster than a $3K Titan V

 Future ray tracing and AI goodness
The RTX 2080 Ti is the true next-gen graphics card of the Turing GPU generation and, if pure performance was king, it would be an easy pick for the best graphics card. The RTX 2080 and 2070 Super cards only deliver current gaming performance around the same level as the GTX 1080 Ti, but the RTX 2080 Ti goes well beyond it, offering genuine 4K gaming at 60fps in all but the most demanding of PC games.
There's also the promise of real-time ray tracing in the future. No matter how you might feel about the next-gen visual effects they're here to stay, and that was made abundantly clear at E3 this year. Not only have many more RTX/DXR titles been announced, but Sony and Microsoft have both announced that hardware-based ray tracing will be there in both next-gen consoles. So devs are going to be all over ray tracing in 2020 as they fight for the best looking games on the new platforms.
Read our full Nvidia RTX 2080 Ti review.
Great for sensible(ish) people
Nvidia geforce RTX 2080 Super
Approx. $720 | £695
What we like…

 The best affordable ray tracing GPU

 Serious 4K gaming performance

 RTX Turing architecture
The RTX 2080's days were numbered the instant Nvidia committed to releasing the Super version. This new card packs in the full TU104 GPU, giving it a little more raw silicon than the original card, but for the same price. The latest version delivers a more gaming performance than the GTX 1080 Ti, with have more cores and faster memory, for even moar framez. Per second.
The issue is that the RTX 2070 Super is such a good card from both a price and performance standpoint that it's really hard to make the case for the RTX 2080 Super instead. What you can say, however, is that this GPU offers the highest ray tracing performance this side of $1,000…
Read our full Nvidia RTX 2080 Super review.
best cheap graphics card
AMD radeon RX 570
Approx. $135 | £122
What we like…

 Superb price

 Serious 1080p performance

 Wider memory bus than 1050 Ti
Originally the second-tier Polaris GPU, the RX 570 has got a lot of silicon for something that's only the cost of a cheap night out over $100. And that means it delivers a hell of a lot of gaming performance for the amount you're going to spend on it. It also makes Nvidia's GTX 1050 Ti look utterly ridiculous, and actually now rather irrelevant.
There are affordable 8GB versions of the RX 570 available too, but spending any more than the price of the 4GB card means you're getting into RX 580 territory, which itself is a great price now. And for 1080p gaming a 4GB RX 570 will deliver great performance at the highest quality settings. It's a budget hero.
Read our full AMD RX 570 4GB review.
Great for everyone
AMD Radeon RX 580 8GB
Approx. $170 | £156
What we like…

 Still around, and still a great 1080p card

 Full 8GB of VRAM

 Great value
Now the RX 580 is available for well below the $200 mark it's getting on for budget gaming territory. That's maybe a little bit of a stretch for most, but where this was once the pinnacle of AMD's GPU tech it's now a great price for the level of gaming performance that you can get out of this Radeon card.
We are, after all, talking about a card that a few years ago was at the top of its game in terms of AMD GPUs. And that means it will nail any 1080p game you throw at it with some serious 1440p performance too.
Read our full AMD RX 580 review.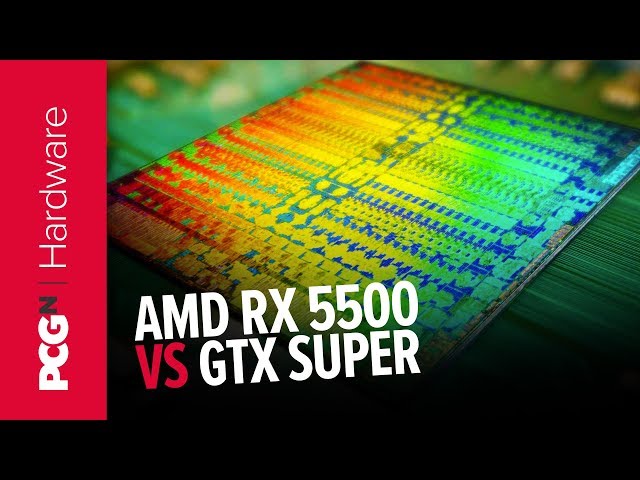 Not everyone is lucky enough to be totally weapons free on budget when it comes to the most important component in a gaming PC: the graphics card. That's why picking the best graphics card for your needs is so important – if you can't afford an RTX 2080 Ti you still need to make sure your money is well-placed in hardware that is going to deliver the best performance for your given budget.
While the RTX 2080 Ti is the boss of 4K gaming, the GTX 1660 Ti and RX 590 are fighting it out for the all-important price/performance crown. The RX 590 is a the cheaper option, but the latest Turing GPU does have the performance edge, and the GTX 1660 Ti can kind of now do ray tracing. Kind of. Both offer fantastic frame rates even when the settings are cranked up to the max, and you won't be left high and dry with either Nvidia or AMD in your system.
Looking a little further up the price range and the RTX 2070 Super is the performance king, but the Navi-powered RX 5700 XT runs it mighty close, even if it doesn't have the same sort of AI or ray tracing chops.
The entry-level is almost entirely dominated by the red team, however. The RX 570 is now at such a great price that the GTX 1050 Ti looks incredibly tired by comparison. What it does have going for it is the ability to operate without PSU power connections, but the RX 570 hoses it in gaming terms. The RX 5500 XT 4GB has also stormed onto the scene if you can afford to stretch your budget a little further.
Credit: Source link